Physiotherapy Dawson Creek
Discover our physiotherapy services in Dawson Creek, designed to help you recover from injury and improve your overall physical health and well-being.
Personalized Treatment Plans
Expert Care for Pain-Free Living
Find Relief from Pain and Injury with Deep Physio's Physiotherapy Services
Are you struggling with an injury that is impacting your daily life? Are you looking for a way to improve your overall health and function? Look no further than Deep Physio, your trusted source for physiotherapy in Dawson Creek, BC.
What is Physiotherapy?
Physiotherapy is a form of healthcare that focuses on helping you recover from injury, manage pain, and improve your overall health and function. Our skilled practitioners use hands-on techniques and exercise therapy to diagnose and treat a range of conditions.
The Benefits of Physiotherapy
Physiotherapy provides numerous benefits to our patients, including:
Recovering from injury
Preventing future injury
Managing pain
Improving overall health and function
Who Can Benefit from Physiotherapy?
Our physiotherapy services are suitable for individuals of all ages who are looking to improve their physical health and well-being. Whether you are an athlete recovering from a sports injury, an elderly person looking to improve your mobility, or someone dealing with a chronic condition or disease, our team can help you achieve your goals.
Our Approach to Physiotherapy
At Deep Physio, we take a personalized approach to physiotherapy with a patient centred approach. We work as a collaborative team to ensure you receive a thorough diagnosis and optimum treatment. Our team of physiotherapists develop trust with our patients and team of professionals to ensure the best possible customized outcome.
We use a range of techniques, including SHIFT Concussion Management, medical-grade Summus & K-Lasers, shockwave therapy, dry needling, acutonics, rock pods & rock tape, FMS & SFMA, and spinal traction table, to help you recover and improve your health and function.
Common Conditions Treated with Physiotherapy
Our physiotherapy services can treat a variety of conditions, including:
Minor aches and pains
Sports injuries
Accidents and trauma
Post-surgery rehabilitation
Elderly populations
Chronic conditions and diseases
Pre and postnatal care
Women's health
Concussions
WSBC, ICBC, and WCB AB claims
Why Choose Deep Physio for Physiotherapy?
At Deep Physio, we are committed to providing our patients with the highest level of care and service, placing patient-centred practices at the heart of all we do. Our team of certified practitioners is dedicated to helping you recover and improve your health and function, working collaboratively to devise treatments that cater to your unique needs.
Trust is fundamental to our approach; we utilize the latest technology and techniques to deliver safe, effective treatments that produce real results. Ensuring transparency at each step, we strive to cultivate a relationship of mutual trust with each patient, committed to achieving their health and wellness goals.
Book Your Appointment Today
Don't wait any longer to improve your physical health and well-being. Book your appointment with Deep Physio today and take the first step towards a pain-free, active lifestyle. Our friendly team is standing by to answer any questions you may have and help you schedule your appointment. Book online or call (250) 782-3676 now to get started!
Frequently Asked Questions about Physiotherapy
Reach out if you can't find what you're looking for.
Don't Let Pain and Limited Movement Hold You Back
It's time to take back control of your life and free yourself from the limitations of injury, chronic pain, or post-surgery recovery.
Empowering You to Take Control of Your Health and Wellness
We believe in educating our patients about their bodies, and providing them with the tools and knowledge they need to improve their health and achieve their goals.
Collaborative Approach
At Deep Physio, our health professionals work together to address your pain's root cause, guiding your fast-tracked recovery with ongoing support.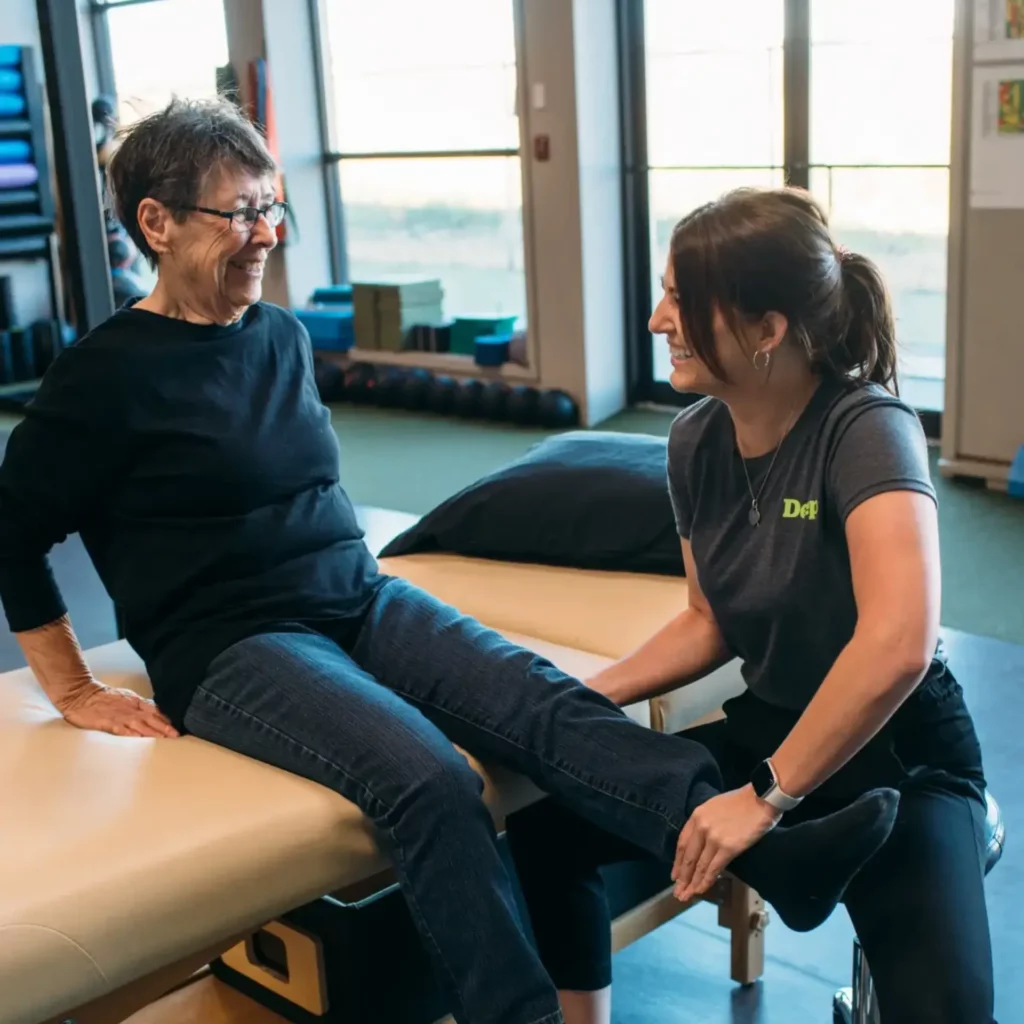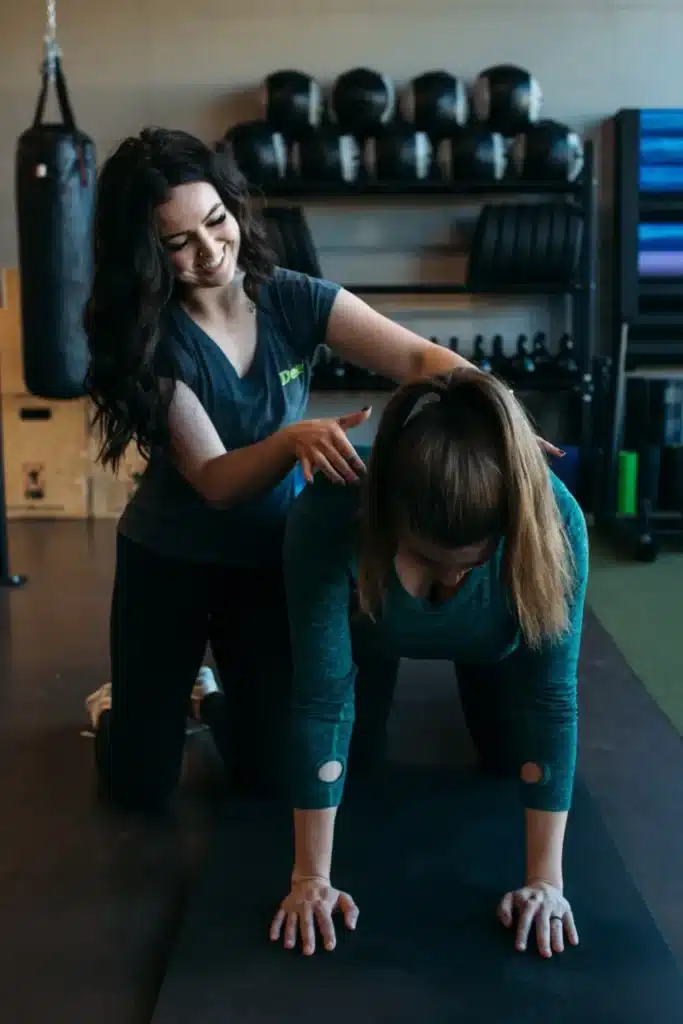 Expertise and Compassion
We empathize with the frustration of pain and limited mobility, driving our commitment to deliver advanced, patient-centred care for your thriving & optimal living.
Your Path to Health and Wellness
Call Us or Book Online
Our friendly staff will work with you to schedule an appointment that fits your schedule and connect you with the right clinician.
Get a Personalized Treatment Plan
Create a tailored plan of care solution to help you get the sustainable, long-term results that you have always wanted.
Reach Your Goals!
Accomplish your goals and live pain-free with optimized functional movement and strength.
Insurance Partners
We've made payments easy with direct billing options. Our clinic partners with a variety of insurance companies to streamline your visit. Focus on your recovery—leave the billing to us. We accept direct billing from our insurance partners below.
Deep Physio
Open Hours
Monday: 7:30a.m.–6:30p.m.
Tuesday: 7:30a.m.–5:30p.m.
Wednesday: 7:30a.m.–6:30p.m.
Thursday: 7:30a.m.–5:30p.m.
Friday: 7:30a.m.–5p.m.
Saturday & Sunday: Closed