Massage Therapy Dawson Creek
Experience the transformative power of massage therapy at Deep Physio in Dawson Creek, BC. Relieve pain, improve mobility, and enhance well-being!
Personalized Treatment Plans
Expert Care for Pain-Free Living
Experience the Transformative Effects of Massage Therapy at Deep Physio
Are you dealing with chronic pain or discomfort from an injury or medical condition? Are you looking for a natural way to improve your overall well-being and mobility? Look no further than Deep Physio, your trusted source for massage therapy in Dawson Creek, BC.
Join Our Team
Are you enthusiastic about working collaboratively and becoming a rockstar clinician to help individuals achieve their best health!? Do you possess a background in massage therapy? If yes, we invite you to join our team!
What is Massage Therapy?
Massage therapy is a form of healthcare that focuses on the manipulation and mobilization of soft tissues, including muscles, fascia, tendons, ligaments, and joints. Our BC Registered Massage Therapist specializes in therapeutic rehabilitation of injuries, dysfunctional movement patterns, and chronic conditions that cause discomfort or pain. Through hands-on manipulation and mobilization of soft tissues, we can achieve structural change and improve your overall health and function.
The Benefits of Massage Therapy
Massage therapy provides numerous benefits to our patients, including:
Reducing pain and discomfort
Improving mobility and flexibility
Enhancing overall well-being
Reducing stress and anxiety
Who Can Benefit from Massage Therapy?
Our massage therapy services are suitable for individuals of all ages who are looking to improve their physical health and well-being. Whether you are an athlete recovering from a sports injury, dealing with chronic pain from a medical condition, or a pregnant woman looking for relief from pregnancy-related discomfort, our team can help you achieve your goals.
Our Approach to Massage Therapy
At Deep Physio, we take a personalized approach to massage therapy. Our BC Registered Massage Therapist will work with you to develop a therapeutic rehabilitation program that is tailored specifically to your needs. We use a range of techniques, including deep tissue massage, sports massage, myofascial release, maternity massage, muscle energy of the spine and pelvis, active and passive release, activating the parasympathetic/sympathetic nervous system, abdominal massage, and blades, to achieve optimal results. Our massage therapist works collaboratively with our team of professionals to get to the root cause. We believe in optimizing your function and progressing that with corrective exercises to maintain the wonderful work that the therapist does with her skilled hands!
Common Conditions Treated with Massage Therapy
Our massage therapy services can treat a variety of conditions, including:
Minor aches and pains
Sports injuries
Accidents and trauma
Chronic conditions and diseases
Pre and postnatal care
Why Choose Deep Physio for Massage Therapy?
At Deep Physio, we are committed to providing our patients with the highest level of care and service. Our BC Registered Massage Therapist is dedicated to helping you improve your physical health and well-being and by doing so gives you tools to maintain the results that are achieved on the massage table. We use the latest techniques to deliver safe, effective treatments that produce real results.
Book Your Appointment Today
Don't wait any longer to improve your physical health and well-being. Book your appointment with Deep Physio today and take the first step towards a pain-free, active lifestyle. Our friendly team is standing by to answer any questions you may have and help you schedule your appointment. Book online or call now to get started!
FAQs about Massage Therapy
Reach out if you can't find what you're looking for.
Don't Let Pain and Limited Movement Hold You Back
It's time to take back control of your life and free yourself from the limitations of injury, chronic pain, or post-surgery recovery.
Empowering You to Take Control of Your Health and Wellness
We believe in educating our patients about their bodies, and providing them with the tools and knowledge they need to improve their health and achieve their goals.
Collaborative Approach
At Deep Physio, our health professionals work together to address your pain's root cause, guiding your fast-tracked recovery with ongoing support.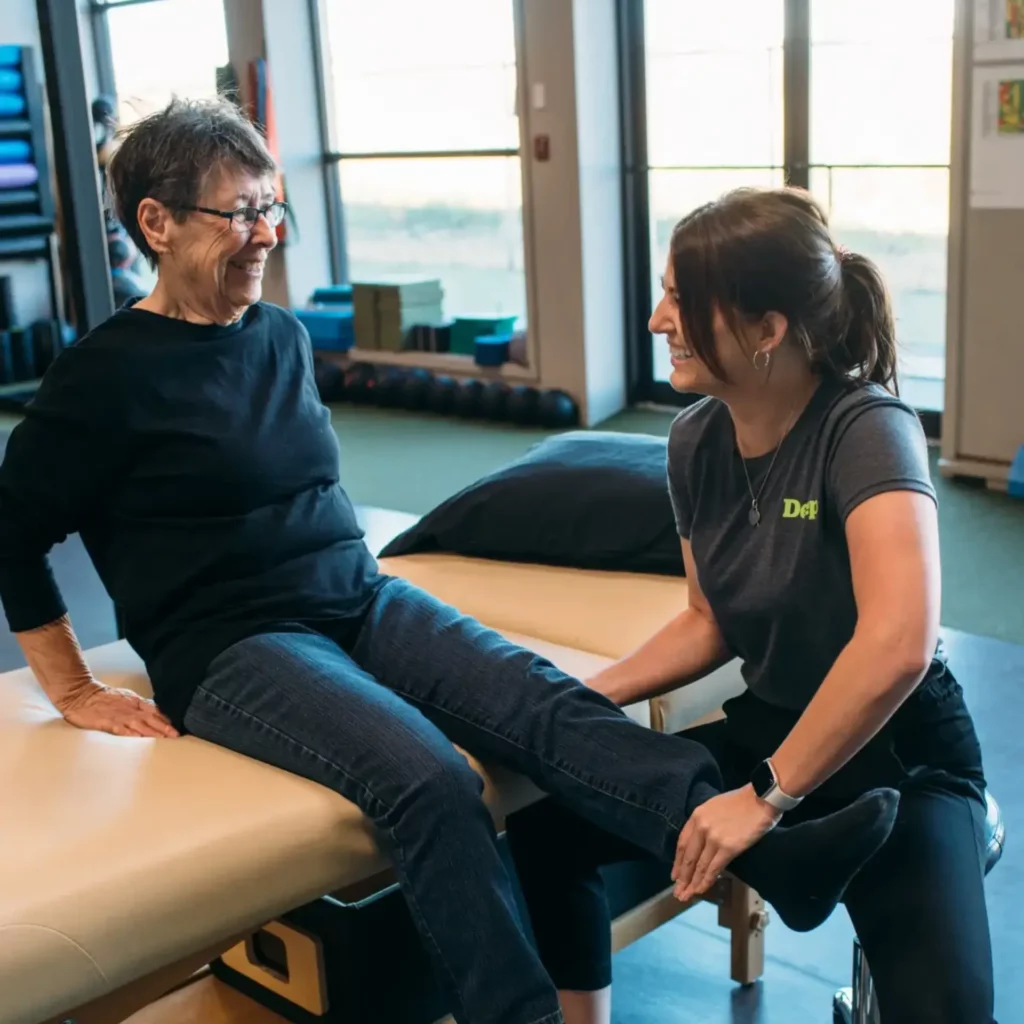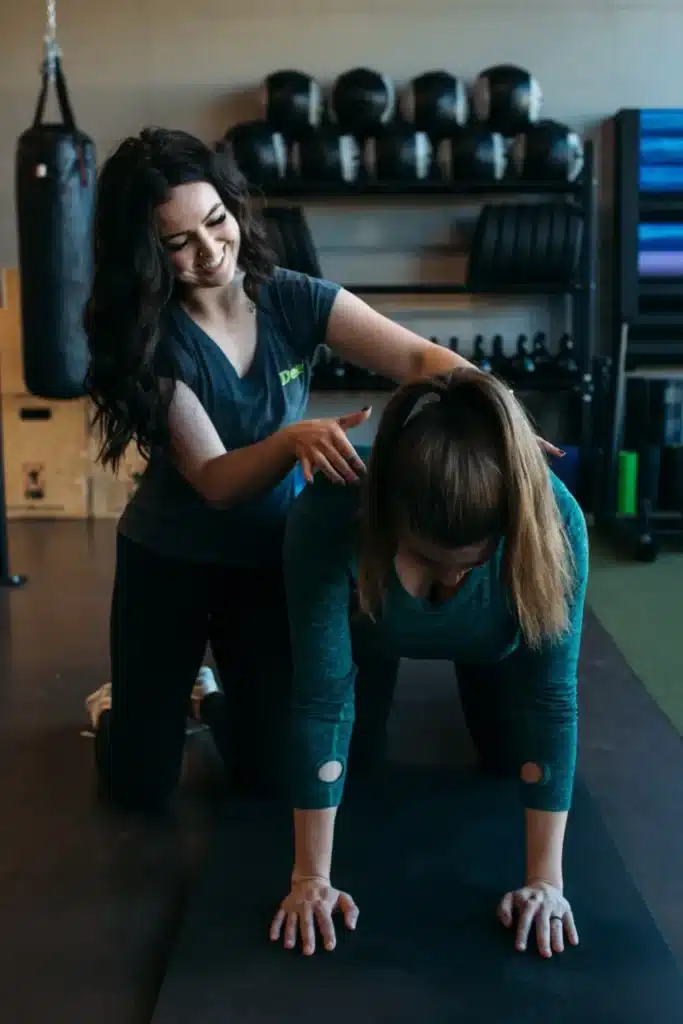 Expertise and Compassion
We empathize with the frustration of pain and limited mobility, driving our commitment to deliver advanced, patient-centred care for your thriving & optimal living.
Your Path to Health and Wellness
Call Us or Book Online
Our friendly staff will work with you to schedule an appointment that fits your schedule and connect you with the right clinician.
Get a Personalized Treatment Plan
Create a tailored plan of care solution to help you get the sustainable, long-term results that you have always wanted.
Reach Your Goals!
Accomplish your goals and live pain-free with optimized functional movement and strength.
Insurance Partners
We've made payments easy with direct billing options. Our clinic partners with a variety of insurance companies to streamline your visit. Focus on your recovery—leave the billing to us. We accept direct billing from our insurance partners below.
Deep Physio
Open Hours
Monday: 7:30a.m.–6:30p.m.
Tuesday: 7:30a.m.–5:30p.m.
Wednesday: 7:30a.m.–6:30p.m.
Thursday: 7:30a.m.–5:30p.m.
Friday: 7:30a.m.–5p.m.
Saturday & Sunday: Closed